With the help of our experienced tax professionals, you'll have your taxes in place.
We offer back office support in accounting and bookkeeping so you can focus on taking care of customers!
We'll guide the way through audits and keep up with tax law so no matter what comes our way we're ready for it!

Schedule a Free Consultation
Let's talk and see what tax questions you have.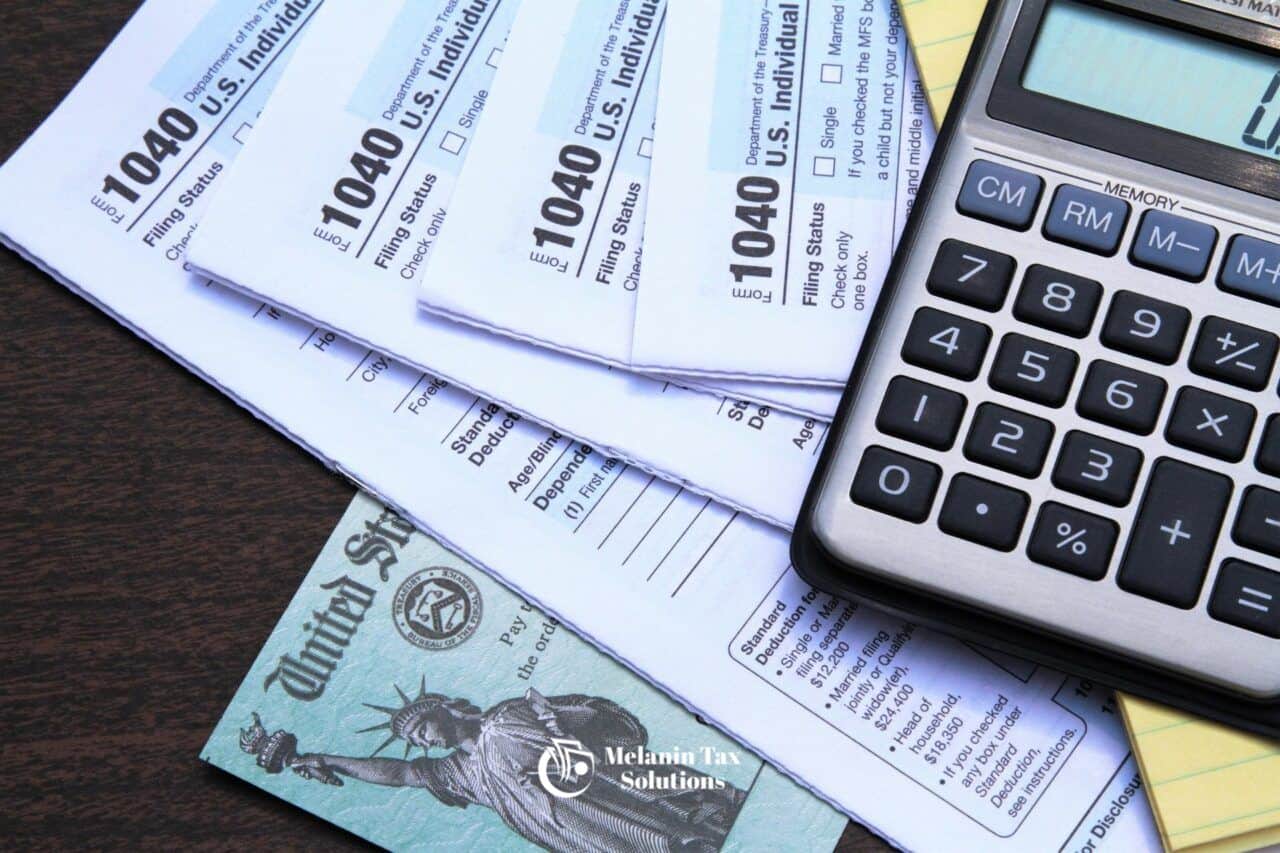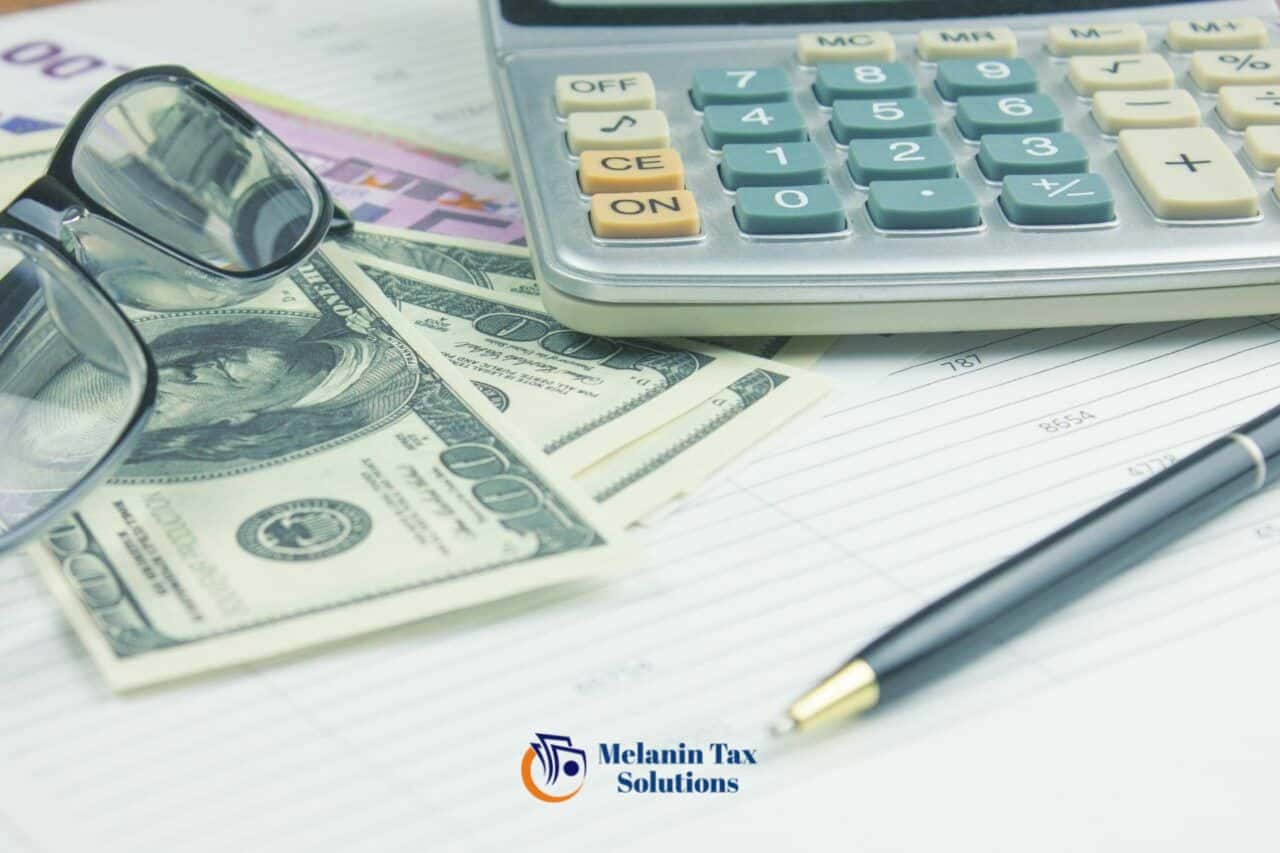 Tax Preparation and Bookkeeping Services
With years of successful experience behind us, we will make sure you are well taken care of. You've got a lot going on in your head. But don't worry because at Melanin Tax there is an answer for everything.
Even when things seem complicated or extreme, we have seen just about all challenges come through our doors, and our customers leave feeling relieved from stress as they knew their problems were being solved effectively by someone qualified who knows how important time management really means towards achieving goals successfully without getting too overwhelmed along the way.
Why Clients Choose Melanin Tax
We're Melanin Tax, and we want to offer exceptional tax preparation services at an affordable price. We'll help you find all the deductions and credits that are rightfully yours on your next return! Why take chances when our professionals can do it for less? Come see why thousands of businesses rely upon us every day- bookkeeping isn't just about numbers; its also important how they affect people's lives financially too .
Our Clients Said About Us

I have been a customer of Lorraine Millington since 2010. I am pleased with her professionalism and responsiveness. She is very knowledgeable, ethical and leaves nothing untouched. I have total confidence in her abilities, and her accounting and taxation skills. I have always received creative strategic advice and she presents quick and practical solutions to even the most complicated federal/state planning questions. I highly recommend her service and would recommend her to anyone. You will not be disappointed!

Working with Lorraine on my tax returns over the past 3 years has been very helpful as a new entrepreneur. She's a helpful & kind person, and a knowledgeable & thorough tax accountant! From the way she works, it's clear that she's excited to learn new things in her field and put that new information to work for her clients. Every question I ask gets a thorough reply and she's easy to reach, even during the busy part of tax season. I recommend Lorraine as an accountant and will continue to work with her.

Lorraine graciously helped me with my taxes during the pandemic. The deadline to file my income taxes for 2019 was extended, however, I waited until the last minute to get in touch with my accountant and time was not on my side. The day before the official deadline, I was in a panic. I reached out to Lorraine for help, as I remembered she was a tax advisor for a number of years. Without hesitation, Lorraine expeditiously prepared my taxes. The professionalism and patience that she gave me caused me to ease my stress levels as she provided the confidence I needed at that time. Since that experience, the following year in 2021, I reached out to Lorraine again, and again Lorraine graciously handled the preparation of my taxes. Going forward, I will continue to rely on Lorraine for her expertise and service. A BIG thanks to Lorraine for her help then and continued service in the future.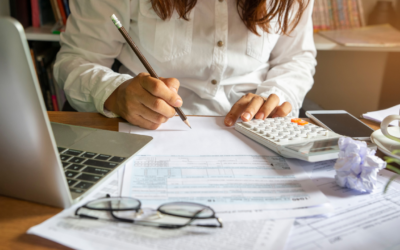 Navigating the world of tax regulations can be complicated for self-employed professionals and freelancers. This comprehensive guide aims to simplify tax planning, providing a systematic approach to effective tax management. Learn how to select the right tax services,...