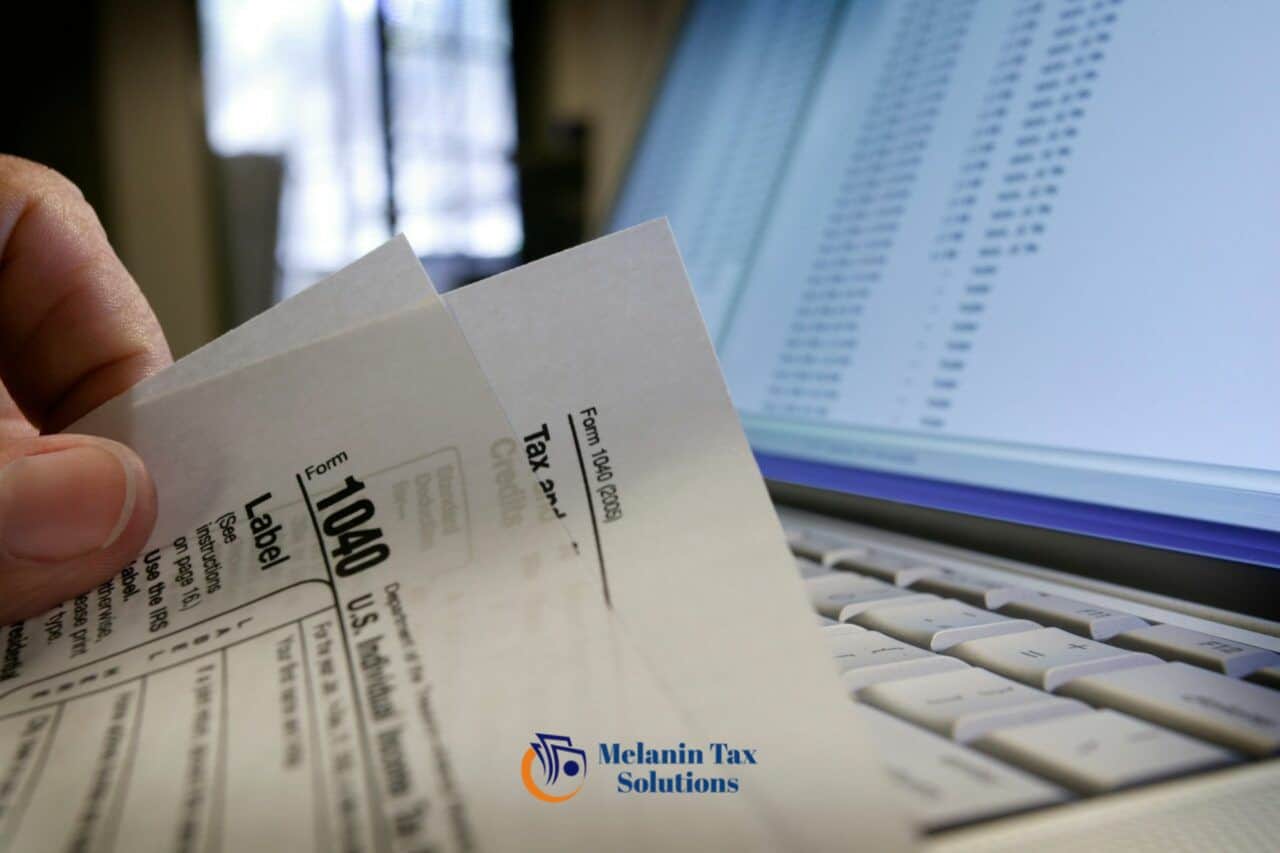 Why it's important to prepare your taxes
Tax preparation in New York isn't the easiest task to deal with, and can be something you want to put off. However, by preparing your taxes early, you can avoid any last-minute scrambling and make sure you're getting the most out of your tax return.
Here are a few reasons why it's important to enlist the help of a tax prep company in NY like Melanin Tax early in the year:
You may be owed a refund: If you're due a tax refund, the sooner you file your return, the sooner you'll get your money. There's no need to wait until the last minute to file – by getting a head start on your tax preparation, you can ensure you get your refund as quickly as possible.
You may owe money: On the other hand, if you find that you owe money to the IRS, it's better to file your return and pay what you owe sooner rather than later. This way, you can avoid any late fees or penalties that may be assessed.
You'll have more time to complete your return: Filing early gives you more time to make sure your return is complete and accurate.
But how does tax preparation in New York work? Read on to find out.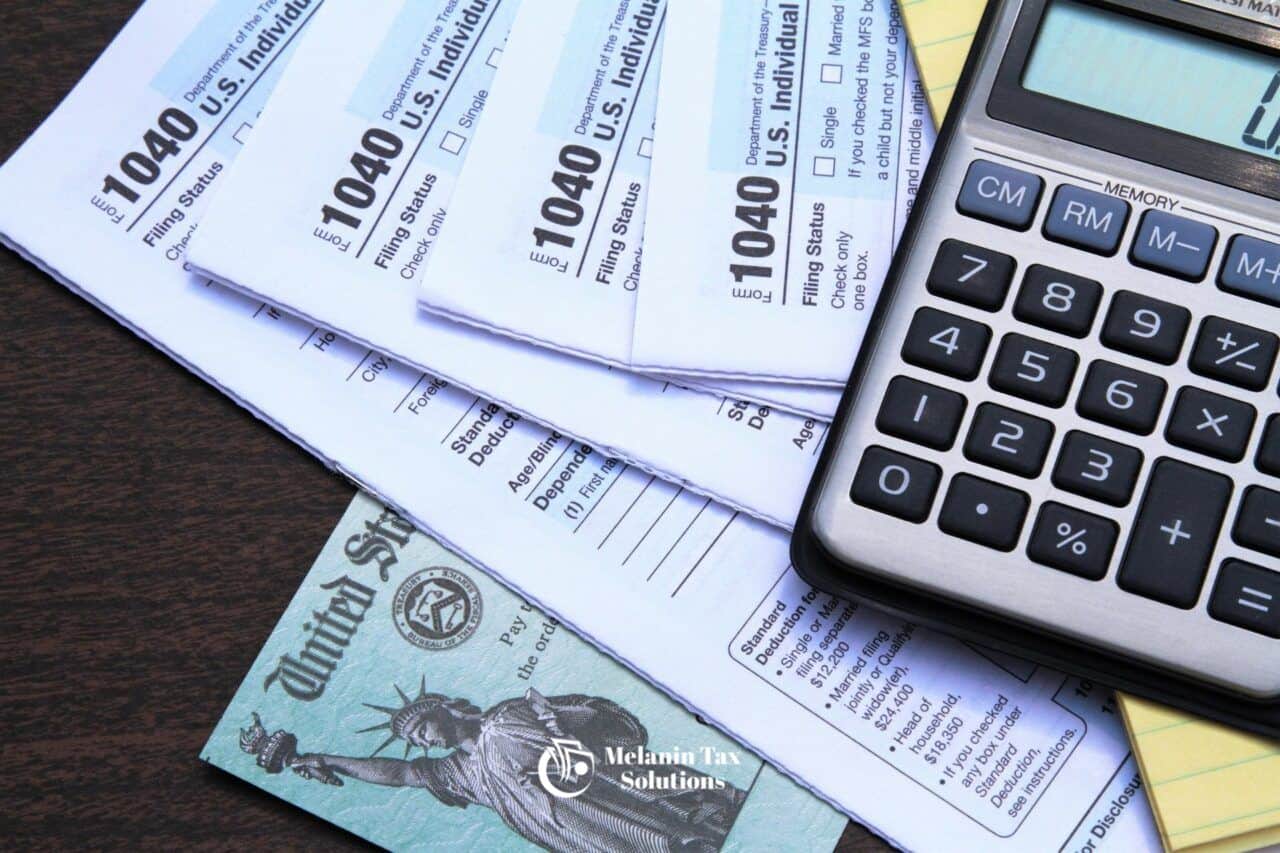 Start preparing your NY taxes easily with Melanin Tax
Melanin Tax is a tax preparation company that provides quality services to our clients. We have a team of experienced and certified tax professionals who are dedicated to helping our clients get the most out of their tax returns. Contact us today via the following methods:
Email us at lorraine@melanintax.com
Call us at (347) – 943 – 6772
Visit our office at 1200 Waters Place, Suite 105, Bronx, NY 10461
We're looking forward to serving you!
The Tax Preparation Process: A Basic Guide
If you're a New Yorker, chances are you're all too familiar with the process of tax preparation. Every year, residents of the state are required to file their taxes, and depending on your individual circumstances, this can be a daunting task. There are a number of different tax preparation services available in New York, and choosing the right one can make a world of difference. Here are a few tips to help you get started:
Choose a tax preparer
This may seem like a no-brainer, but it's important to choose a tax preparer who is well-versed in the specific laws and regulations of the state. There are a number of different tax preparation services available, but you can go with an experienced tax prep company like Melanintax to get your NY taxes in order.
Plan out your deadlines
It's important to plan out your tax deadlines so you won't incur any additional charges or debt while filing taxes in New York. The state has a complex tax system, and if you're not careful, you could end up owing money to the state. There are a few things you can do to avoid this:
Understand the penalties you might incur: The sooner you're familiar with the consequences, the more prompt you'll be regarding your tax prep in New York.
Stay organized: Make sure to keep track of all of your receipts and documentation. This will make it easier to file your taxes on time and avoid any penalties.
Prepare for what needs to be on your documents
When you're getting your taxes done in New York, there are a few key things that you'll need to make sure are included on your tax documents.
First, you'll need to have a W-2 form from each employer that you worked for during the year. This form will show your total wages and salary earned, as well as any taxes that were withheld from your paychecks.
Next, you'll need to include any 1099 forms that you received for any other income sources, such as interest from a bank account or dividends from stocks. If you paid any estimated taxes during the year, you'll need to include copies of those payments as well.
Finally, you'll need to make sure that you have all of your receipts and documentation for any deductions or credits that you plan on claiming. This may include things like medical expenses, charitable donations, or business expenses.
Not sure what to include? A tax preparation company like Melanin Tax can help you!
What makes Melanin Tax different from other tax prep services in NY?
Consultations are free
At Melanin Tax, we understand that tax preparation for your personal or business needs in New York can be daunting. That's why we made sure that you wouldn't need to worry about exorbitant consultation fees! Our policy dictates that initial consultations with our staff should always be free. This means that you can get firsthand information on how to go about your tax preparation from a team experienced with all the ins and outs of New York tax prep requirements. Don't hesitate to give us a call or consult via our website today!
Leave all the work to us
Everything related to tax preparation in New York is covered by our services as follows:
Tax Preparation

Our tax prep team can handle Federal 1040 forms, 1040 short forms, and EZs for you. No need to worry about a thing, and just let Melanin Tax handle it all!

Bookkeeping

We can provide you easily with bank statements, financial statements, and in-house research just in case you have complex questions about how tax preparation works in New York.

Tax Planning

Here at Melanin Tax, we are 100% transparent with our clients regarding the tax planning process and are committed to finding the best approach that suits their needs.
Access data through a portal
Tax preparation services in New York like Melanin Tax pride themselves on making sure their clients' documents are as secure as possible. We can help you send your documents over using a personalized portal account so you're ensured that only our professionals have access to your data!
Keeping your personal taxes simple and easy this year is just a few steps away. We make sure you've got everything you need to claim all of the deductions, credits and expenses that you are eligible for to maximize your refund.
Are you a new or existing small business entrepreneur or partnership and not sure where to start? We make sure you are taking advantage of all the credits and deductions eligible to you as a business owner, so you can spend more time doing business.
Whether you are a real estate agent or broker, a real estate investor or own rental property, our team ensures everything is filed accurately and you are claiming all deductions and credits eligible to reduce your tax liability.
Schedule a Free Consultation
Let's talk and see what tax questions you have.
Benefits of Working With Us
Expertise
Your trust in our ample experience and knowledge is not misplaced. We'll work with you to find the best way forward, whether that be managing current tax liabilities or planning for future ones.
Knowledge
Our team of talented tax experts can provide you with the most current developments in your country's laws to manage both current and future obligations.
Guidance
We can guide you through the most recent changes in tax law to ensure your compliance. The guidance we provide will allow for optimal planning and minimize future risks.