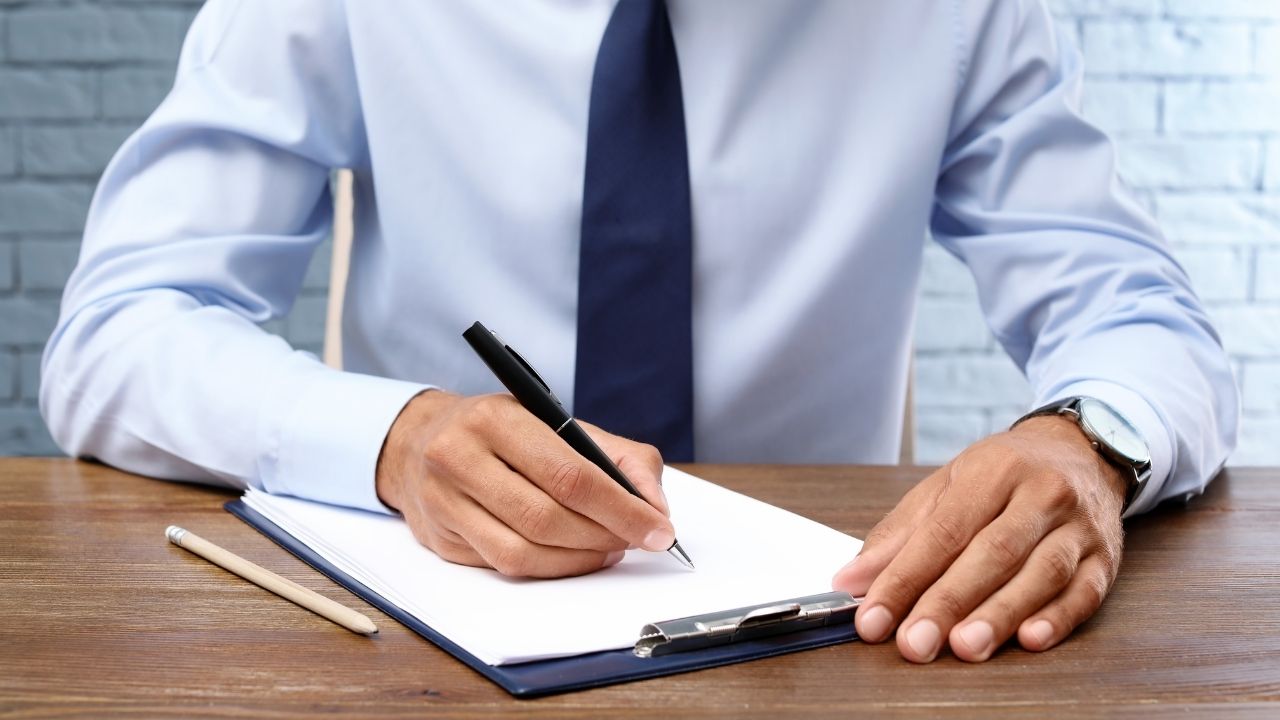 Notarization 101: What Is It?
If you're making a legal transaction, it's important to make sure that all your documents are in order. The best way to ensure your documents are properly executed is to have them notarized by a notary service in New York.
Notaries are legal witnesses who sign legal documents, like deeds, estates, licenses, powers of attorney, affidavits, and trusts. Public officials who provide notary services in New York verify the authenticity of the documents, and they act as impartial witnesses when signing legal documents.
Income and tax notary services in New York are necessary to prevent fraud and to ensure that transactions are properly executed. When verifying the authenticity of documents, public officials offering notary services in New York have to identify the signatories to weed out impostors and make sure that parties are doing it willingly and knowingly.
Being a notary in New York City involves providing public service. Before one can provide notary services in New York, they must first be appointed by a government authority, like a court or state government, or by a regulatory body like a notary faculty. When one provides notary services in New York City, they don't get paid by the government, so they make money by charging for their services.
How Does Notarization Work and When Should I Use it?
Understanding the process is the first step in getting notary services in New York. Notaries providing public service in New York City follow a specific procedure when notarizing a document.

The Steps in Notary Service

There are three steps expected from notary services in New York.

Acknowledgements: The signer declares that the signature is their own, usually used for documents such as powers of attorney, real property deeds, and trusts.
Jurats: The notary verifies that paperwork associated with criminal and civil justice systems is truthful.
Certified copies: The notary certifies the copied or reproduced document.

The New York notary service you approach will ask for your current ID that has a photo, physical description, and signature. The notary will accept government-issued IDs like driver's license and passports.
Other requirements you need to provide the notary include:
The completed document you want notarized
Payment for the notary services
Both you and the other party (if necessary) must appear before the notary in New York to verify that the photo is actually yours. The notary must also witness you and the other party signing the document as further validation.
Once you meet the requirements, the notary will sign and seal the notarial certificate. New York City notary services also require that notaries document the details of notarization in a chronological journal of notarial acts.
Where to Look for Notary Services
If you're looking for income and notary services in New York, you'll usually find them in the following places:
Accountant's office
Attorney's office
Bank
Local post office
Package delivery stores
You can also get mobile notary services in New York like Melanin Tax to notarize your documents at your location. It is the best solution for busy people since the notary comes to you instead of the other way around. Having a notary perform your signing at your location will simplify your day and minimize interruptions.
Documents That Need a Notary
Some of the documents a notary can help you with include:
Business agreements
Medical documents and healthcare proxies
Mortgage documents
Power of attorney
Real estate transactions
Subpoenas
Wills, trusts, and deeds
Aside from ensuring that the parties themselves signed the document, a notary will validate these documents to be deemed authentic. The notary will also serve as an impartial witness to verify the authenticity of the document in a New York court if you need to go to court because of the document.
What Makes Melanin Different From Other Notary Services?
Looking for notary services in New York but don't have the time to go to a notary?
At Melanin Tax, we have you covered. With over 12 years of experience, we help clients with specialized tax topics including real estate, stocks, and cryptocurrency. Although we offer tax and bookkeeping services, we also provide notary services in New York and nationwide. We offer mobile income tax and notary services that are convenient for your busy lifestyle.
Our notaries can handle signatures for real estate transactions or be available for closings and title transfers. Or they'll serve as a witness for your lawsuit and handle any procedure requiring a notary public.
Clients We Serve for Their Notary Needs
We take pride in handling a diverse clientele. Our mobile notary services have been requested by:
Business owners
Financiers
Individuals with a busy lifestyle
Lawyers
Real estate agents
Settlement agents
No matter what you need notarized, we strive to exceed your expectations with friendly, quick, and professional service.
Why Choose Melanin Tax for Notary Services in New York City
As a form of public service, we make sure our notary services in New York City are trustworthy. Our clients have come back to us for their notarial needs for the following reasons:
Certified Notaries at Your Door
Our notaries and professional and licensed by the State of New York. We always have a notary available during business hours. Rest assured that our response time is fast and reliable. Trust us with the simplest paperwork to the most confidential. Your privacy is our top priority.
Any time or day, our mobile notaries in New York can schedule an appointment for you. You can even ask our agent to print your documents before your meeting so you don't have to worry about taking time from your busy schedule. Upon the notary's arrival, everything will be ready.
With our mobile notary service, you will save more time and be more efficient. We'll print any documents you need, come to your location, and execute your signing to simplify your day and minimize interruptions.
The best part of all, we don't require a minimum number of orders. Even if you just need one signature, a notary will show up when and where you need them.
At Melanin Tax, we handle each client request personally. Just get in touch with us, and we'll listen to your needs. Once we know your situation, we'll recommend a situation that works best to your requirements.
Paperwork is not something anyone looks forward to. It's especially stressful when you need a document notarized right away, but nobody is available.
We can help you with your New York taxes at Melanin Tax. No matter where and when you need a notary, our certified agents are here to help you. We believe that our own success depends on yours and are committed to helping you succeed.
Schedule a Free Consultation
Let's talk and see what questions you have.
Find a notary near you to get started.